Vernon Living
Adventure, relaxation and comfortable living for everyone from young families to retirees.
Living in Vernon BC is all about adventure. No matter how you define it, you'll be able to find adventure in this North Okanagan community. The city of Vernon offers a thriving commercial hub in the rolling grasslands between Okanagan, Kalamalka, Swan, and Wood lakes, providing stunningly beautiful vistas and convenient access to adventure 365-days a year.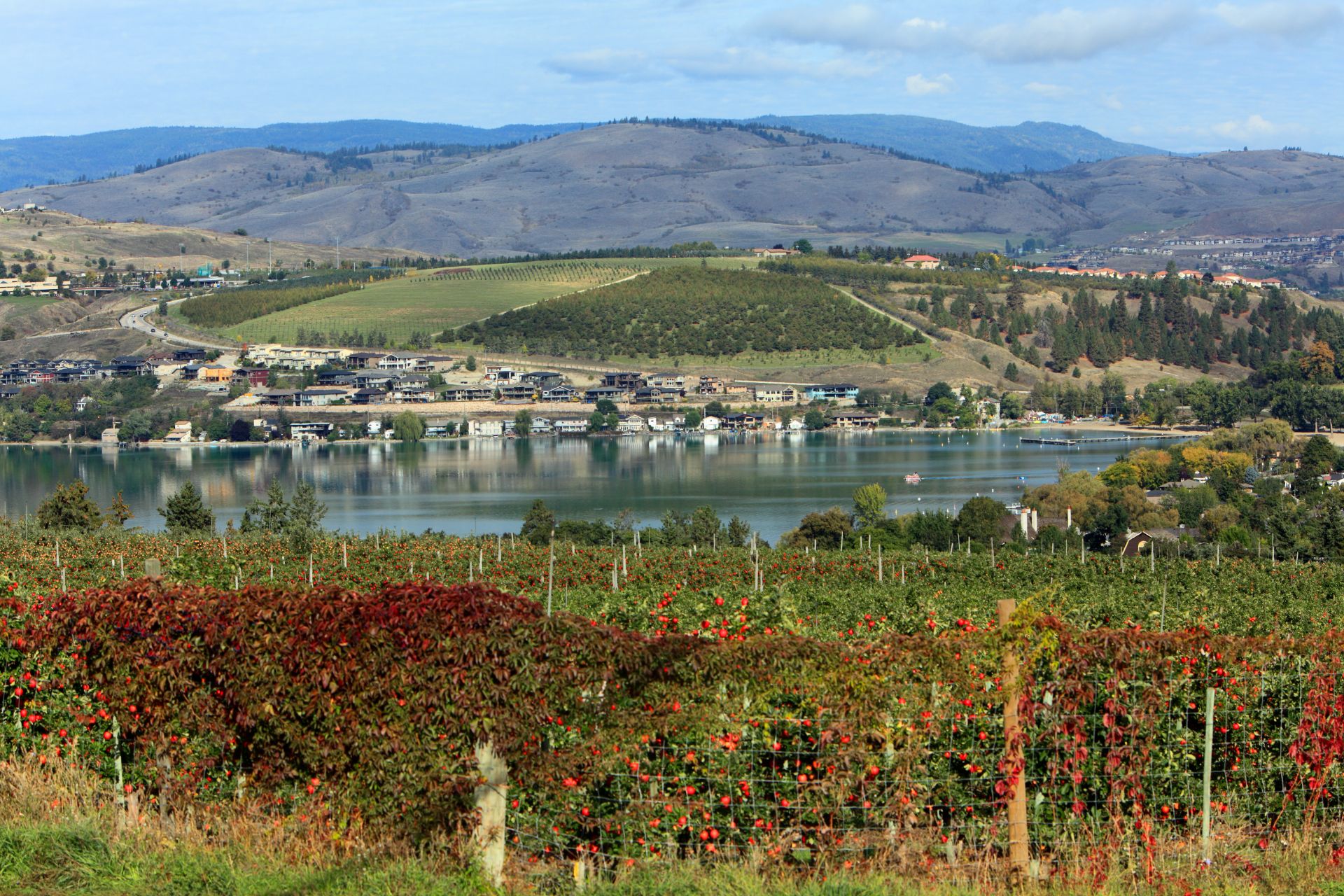 Adventure, relaxation and comfortable living for everyone from young families to retirees.
Living in Vernon BC is all about adventure. No matter how you define it, you'll be able to find adventure in this North Okanagan community. The city of Vernon offers a thriving commercial hub in the rolling grasslands between Okanagan, Kalamalka, Swan, and Wood lakes, providing stunningly beautiful vistas and convenient access to adventure 365-days a year.
Vernon Dining, Shopping, and Events
You can always find delicious meals and ingredients from local restaurants and farms in and around Vernon. Some of British Columbia's finest wineries are on our doorstep, while Vernon hosts several annual events that bring crowds of locals and tourists alike.
For the local food and shopping favourites, take a quick peek at our Vernon Businesses section.
Vernon Golf Courses
Vernon golf courses rank among the best in the region, and you have your pick of world-class greens, such as:
Lakes in Vernon
Vernon is surrounded by lakes, and that means there's always a great time to be had on the beaches and in the water.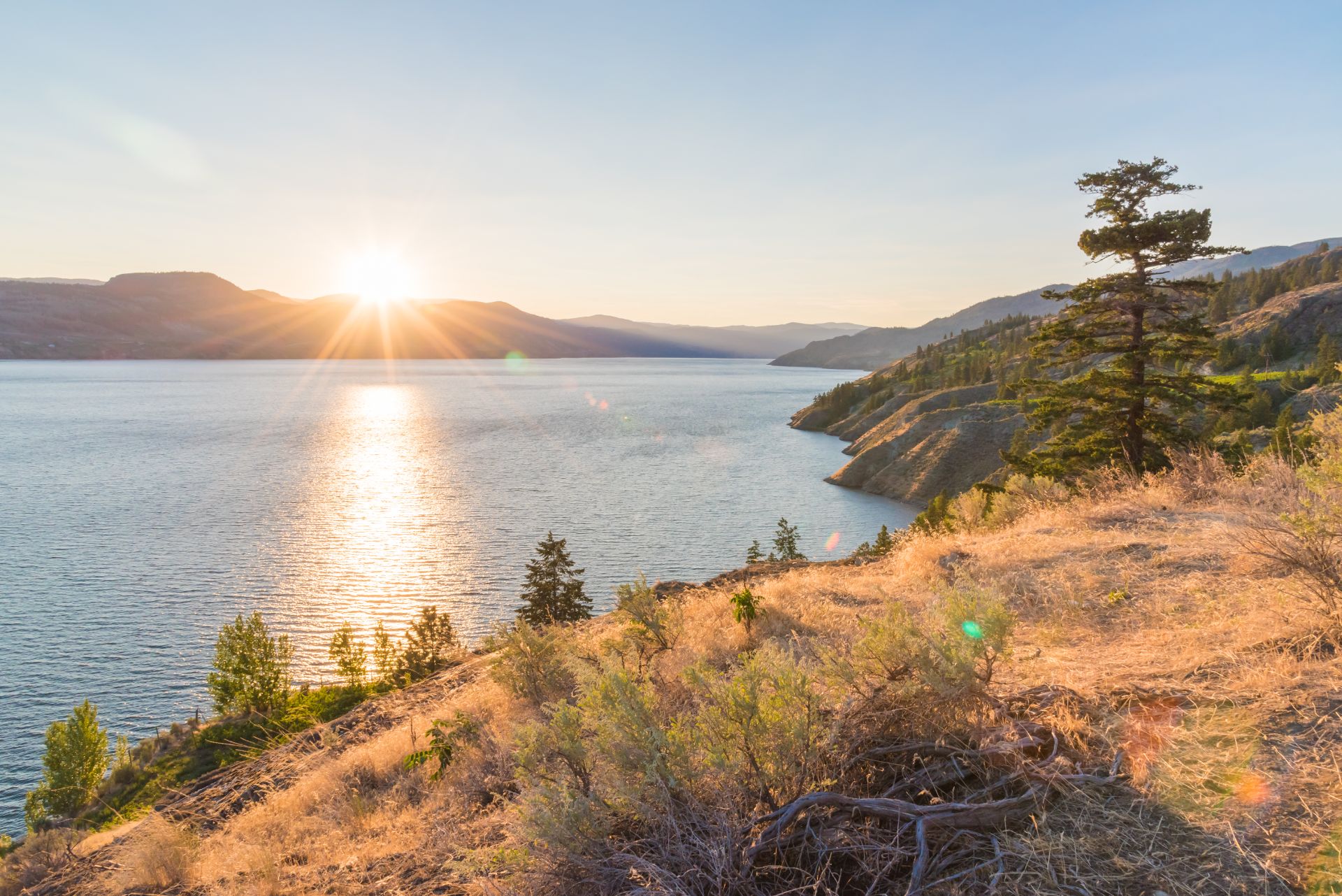 Okanagan Lake
From lounging on the beach to wakeboarding, water skiing, kneeboarding, stand-up paddleboarding, kayaking, scuba diving and snorkelling, if it's fun on (or under) the water you can find it on Okanagan Lake.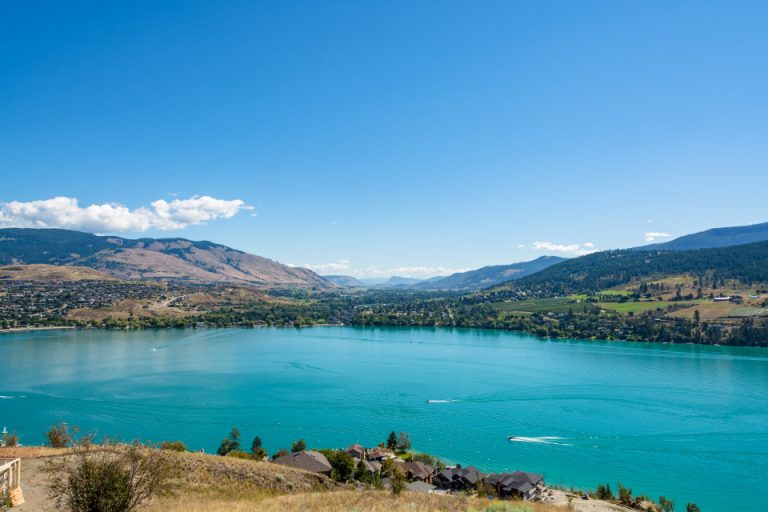 Kalamalka Lake
A true gem in the Okanagan valley, Kalamalka Lake offers a feast for the eyes with its seasonal colour changes (from vibrant teal to stunning cyan to irradiant indigo), which you can enjoy from any number of sun-drenched sandy beaches.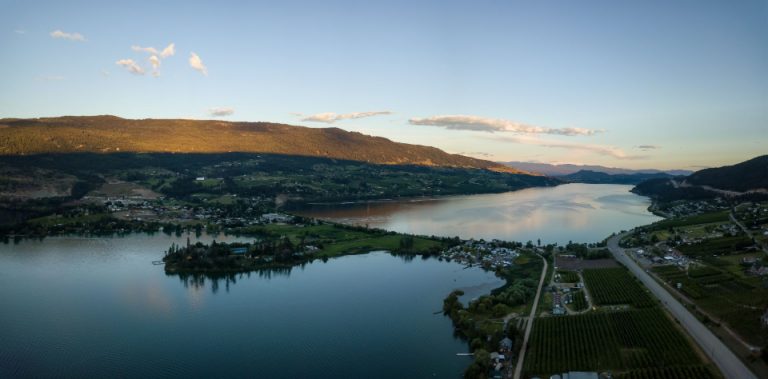 Wood Lake
It's easy to take the plunge into Wood Lake, the warmest waters in the Okanagan Valley, complete with two marinas and tremendous trout fishing to tempt eager anglers.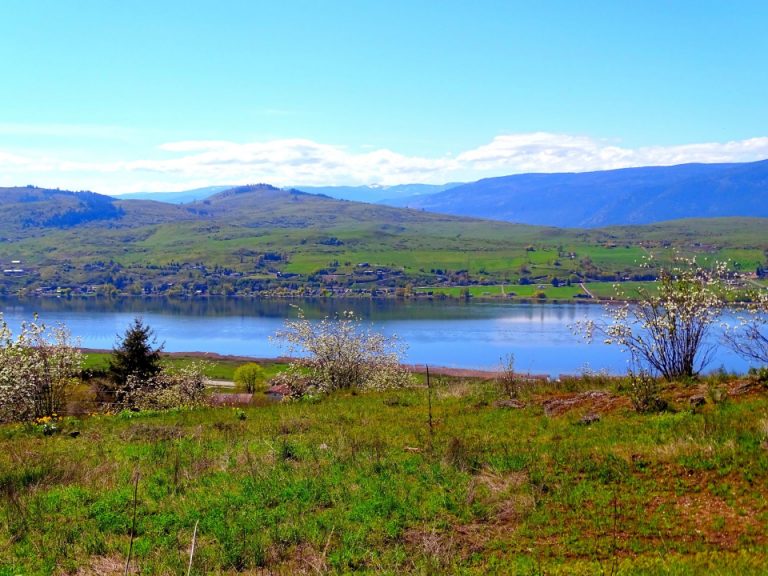 Swan Lake
This smaller, shallow lake is a wonderland for nature lovers and bird watchers. Swan lake is a breeding, nesting, and migration hotspot that offers some of the best birdwatching in the entire province that's a stone's throw from downtown Vernon.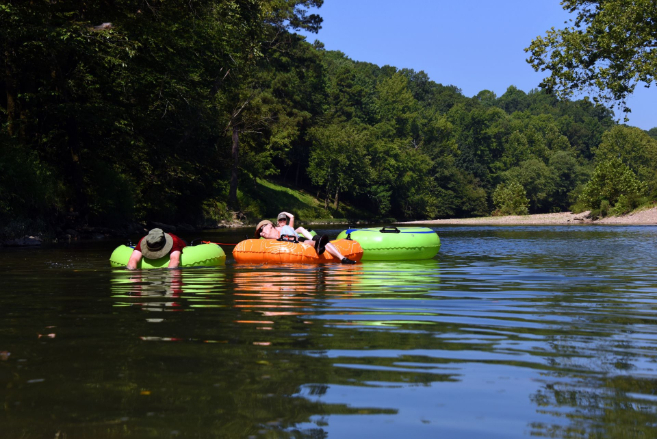 If you'd prefer a lazy river to a lake then just grab a tube, speak to one of the "river ambassadors", pick a spot and enjoy an afternoon of beauty and relaxation on the meandering Shuswap River!
Sports & Recreation
The City of Vernon boasts 3 indoor and 1 outdoor arena, as well as the Greater Vernon Athletics Park and Recreation Complex.
If you have a furry four-legged family member we've got some more great news! There are several local dog parks, including the BX Ranch Park and Mission Hill dog park.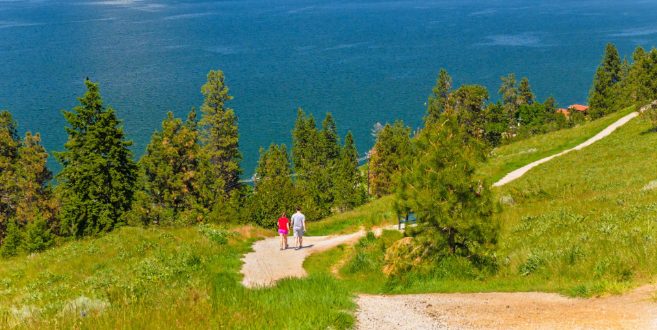 Hiking
Enderby Cliffs is our favourite because it's one of the most rewarding. Panoramic views of the Shuswap River and Okanagan Valley await hikers who make it to the top of these trails.
Ellison Park is another spectacular spot for a trek in nature, offering over 6 km of trails offering a challenging adventure that pays off with some of the best views Vernon hiking excursions can offer.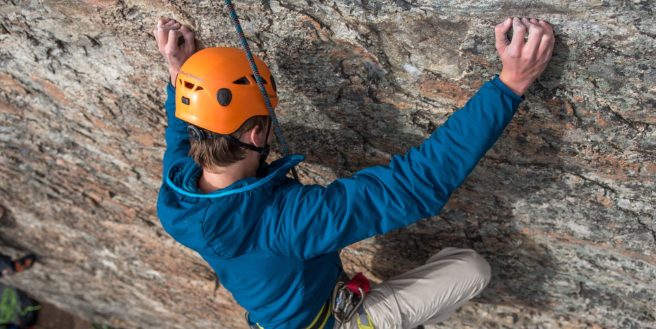 Rock Climbing
If you're up for some high adrenaline challenge, grab some chalk and your rock climbing shoes and head on over to Aberdeen Columns. The columnar basalt cracks found here provide over 130 different climbs with several routes anchored for belay and rappelling.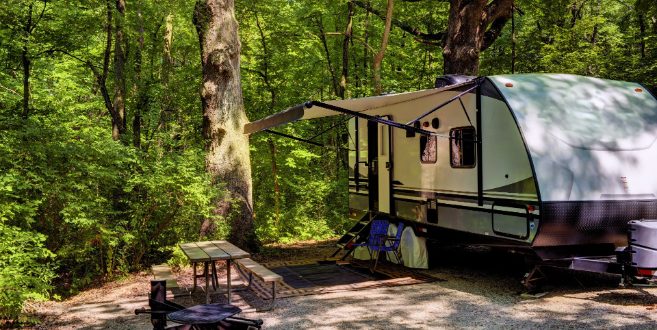 Camping
In Vernon, camping opportunities are as plentiful as they are beautiful. If we had to pick just one favourite it would be Fintry.
This 360-hectare provincial park offers incredible camping spots, but it also provides the opportunity to do pretty much everything in terms of outdoor adventure. the historical Fintry Manor House site and incredible Triple Waterfall!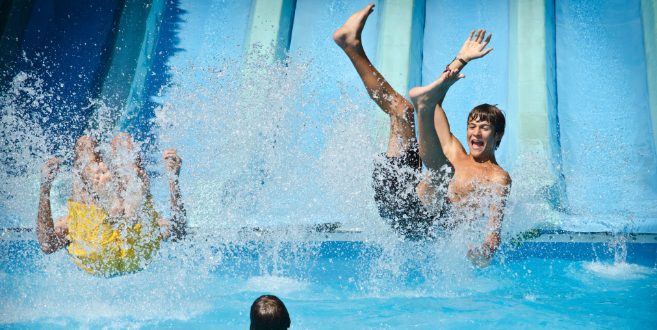 Vernon Waterslides
Splashdown Vernon waterpark offers fun for the whole family with 10 slides, including the ever-popular River Riot, hot tubs, and all the amenities that made it one of the "Best Family Fun" attractions in the Okanagan!
Why retire in Vernon?
Enjoy retirement in one of BC's most diverse and exciting destinations! With Vernon's impeccable weather, stunning views, and tightly-knit community, it's no wonder that people from around the world flock to our sun-drenched slice of paradise! Affordable housing, a bustling business district, and endless local activities make it the perfect place to settle down. Invite the family for a winter ski trip to Silver Star Ski Resort, or plan the ultimate beach-filled family reunion that will be reminisced for years to come. No matter how you plan to enjoy your retirement, Vernon's idyllic location and gorgeous natural setting make it an incredible place to spend your golden years.
Learn More About Keith Construction, Your Award Winning Vernon Home Builder
We enjoyed working with the whole team throughout the process and were exceedingly happy with the final outcome. We first hired Keith Construction in 2013 to build our summer home in Coldstream BC.  The design, estimating and construction phases all went very well.  We enjoyed working with the whole team throughout the process and were exceedingly happy with the final outcome.  The team...
Kidd
We could not be happier in our new home. We could not be happier in our new home. While this was not our first custom build, it certainly was the most enjoyable as we were involved throughout the process. We brought our ideas and budget, and their drafstsperson was able to come up with the design we were looking for. We found every trade to be experienced and very professional craftsmen...
Keech
He always provided creative suggestions and good ideas when we had difficult decisions to make After many years of planning our retirement home, we chose Keith Construction to put those plans on paper and to construct the home of our dreams. From the inception of our house design through the construction phase, our experience with Keith Construction has been nothing but positive. The staff ...
Hemrick
They listened carefully to our ideas and they were diligent in providing workable solutions. In 2016 we engaged Keith Construction to create a new outdoor living and entertainment space at our home. Their professional, knowledgeable and helpful staff guided us through all the stages of the project, including discussion of our requirements, creation of detailed computer models, cost estimation...
Herring
We were in good hands! It was a great experience working with Keith Construction's wonderful team. They are very approachable and answered any and all questions we had. Being the second time we had built a house, it was a very different experience than our first. We were far more involved, which was great as we learned a lot and were a part of the entire process. We really enjoyed it! We...
St. Hilaire
You always hear about the horror stories from others when building a new home, but this is not one of them.   Being this was my dream home and first experience with a build, I wanted a contractor  I could trust, that would complete the project with quality and value in mind.  From the early stages of design through project completion, I felt I was in good hands with Keith Construction....
Spitzmacher
Our experience with Keith Construction, their staff and subcontractors can be summed up as "OUTSTANDING". From the concept of our major renovation to the finished project Keith Construction demonstrated their ability and depth to work with us to achieve what we envisioned to be our perfect dream home. Thank you Keith Construction!
Ward
Approaching every situation with a pleasant and professional demeanor We are very pleased to offer a letter of recommendation for Keith Construction. No one at the original groundbreaking ceremony February 2014 believed that just over eight months later October 2014, that our home had gone through such a total transformation. The entire Keith Construction crew and their subcontractors were...
Allen
Frequently Asked Questions
What is the weather like in Vernon, BC?
+
Vernon experiences the beauty of all four Canadian seasons and residents describe Vernon's weather as temperate and warm in the summer months, and sunny and humid in the winter months. The perfect conditions for year-round adventures!
How many days of Sunshine does Vernon, BC get a year?
+
Vernon gets on average about 301 days of sunshine a year – that's 2027 hours of picture-perfect weather!
What is the local scenery like?
+
Vernon is home to a wide selection of ecosystems and is extremely biologically diverse. You can find multiple different unique landscapes such as forests, four local lakes surrounding the entire area, numerous waterfalls, rivers, streams, mountains, rolling hills and vineyards. Due to its unique scenery, Vernon attracts and is beloved by many different kinds of people, making it a truly unique place to visit.
What is there to do in Vernon, BC?
+
Vernon is home to endless adventures and activities. Depending on the time of year, Vernon offers multiple different seasonally appropriate enjoyable activities. In the summer months, Vernon offers scenic hikes, luscious winery landscapes, the ever popular Enderby float and multiple unique parks and lake spots. In the winter months, Vernon's Silver Star Ski Resort is bustling with enthusiastic skiers and snowboarders. There are several local skating rinks, snowshoeing trails and cross-country skiing trips for outdoor enthusiasts to enjoy. In Vernon, the possibilities are endless but the good times are plentiful!
How many dining options are there in Vernon, BC?
+
Vernon is sure to delight with its delicious treats that tantalize your taste buds. It's no wonder that Vernon has become well known and popular as a, "foodie haven." Vernon offers a variety of culinary experiences that will delight any palette and taste. Vernon currently has over 20 well-known and liked local restaurants, bistros, and pubs offering multiple different dining options, cultures and styles.
How many lakes are near Vernon, BC?
+
Vernon's natural beauty and pristine backdrop is partly due to the natural beauty created by its surrounding lakes.  There are four main lakes surrounding Vernon, namely Okanagan Lake, Kalamalka Lake, Swan Lake, and Wood Lake further south.
What is unique about Vernon's 4 main lakes?
+
Each of the 3 lakes offers a unique setting, story and atmosphere yet all have their natural beauty in common. Okanagan Lake, with its, "lake monsters," incredible depth and wide array of beaches, offers beach visitors an opportunity to simply relax or swim in one of the deepest freshwater lakes in Canada. Kalamalka Lake, with its seasonally changing hues, surrene picnic and camping spots and array of popular fishing areas, offers visitors the opportunity to enjoy a well-rounded day or weekend out. Swan Lake offers a quieter, shallower option and is surrounded by wetlands, offering some of the best bird watching in BC. Last, but certainly not least, Wood Lake is one of the warmest and calmest lakes in the Okanagan. It is surrounded by two marinas, making this lake a popular trout fishing, camping and beach spot. 
What other activities are available in Vernon, BC?
+
Vernon offers many unique landscapes, activities and attractions making this beloved quaint town a popular attraction among visitors and locals alike. Whether you're in the mood to explore a nearby hiking trail, hit some gold balls, visit a world-class winery or simply enjoy a bike ride through the town, Vernon is eager to please. The city center offers an array of different shops and local businesses and for those visitors looking for a romantic date or weekend away, Sparkling Hills Resort is just a short drive away. Unique experiences are plentiful in Vernon and those looking for a slightly different activity will be pleased to discover places like Planet Bee, a local honey farm, The Okanagan Science Center, Alpacas Haven and even a waterslide park at Splashdown. No matter your preference, Vernon offers fun-filled activities for the entire family to enjoy.
What are the locals' favorite restaurants?
+
Vernon is home to many delights and the varied selection of local cuisine is no different. We asked the Vernon locals to select their favourite restaurants and this is what they have chosen. Rest assured, you'll be pleased with the choice to visit any of the below suggested restaurants.
Eatology
Friesen's Countrytyme Gardens

 

Midtown Bistro
The Fig Bistro
Ratio Coffee & Pastry
Wings

 

Pane Vino Pizzeria
Station BBQ Smokehouse
1913 Restaurant
What are the best fine dining restaurants in Vernon?
+
Vernon offers a wide variety of fine dining options for those visitors celebrating a special occasion or simply looking to celebrate the finer things in life. If an international wine list, steak dishes and fine dining speak to you, be sure to visit these dining treasures mentioned below:
For fine dining in Vernon, explore the following options:
Intermezzo Restaurant & Wine Cellar
PeakFine Restaurant at Sparkling Hill Resort
Fairways Restaurant at Vernon Golf & Country Club
What does Vernon have for local grocers?
+
Vernon is well known for its impeccable weather and growing conditions and is proud to offer residents and visitors high quality, locally grown, sustainable produce and animal products. Vernon offers a wide variety of artisanal grocers, offering only the highest quality products.
Our list of artisanal grocers include: 
Swan Lake Nurseryland
Davison Orchards

 

Grillers Meats

 

Planet Bee
Vernon Farmers Market
Olive Us Olive Oil & Vinegar Tasting Room
Hot Bread Shoppe
What are the best local wineries, distilleries, and breweries in Vernon?
+
It's no secret that Vernon is popular among wine, beer and spirit enthusiasts and with its list of unique venues to try, we can't say we're surprised. During your next visit, be sure to visit some of the local's top suggestions below:
O'Rourke's Peak Cellars Winery
50th Parallel Estate
Arrowleaf Cellars
Intrigue Winery
Okanagan Spirits Craft Distillery
BX Press Cidery
Farmstrong Cider Company