Green Builder
Over the years, green construction and sustainability has become more and more important to our clients. We have an enthusiasm for the environment and the impact that building has on society, which has redirected our practices and knowledge to include Built Green and R2000.  We believe that everyone, including our company, needs to consider the environment and reduce our carbon footprint by decreasing emissions.
Book a Consultation
What is Built Green
Keith Construction has been a "Built Green" builder since 2009.  While not all of our clients desire the designation, Keith Construction is focused on making our projects as "green" as possible with energy efficient options an important element of each and every renovation or new home that we build.
The Built Green program has four levels of achievement: Bronze, Silver, Gold and Platinum. Points are awarded based on the minimum Energuide rating with additional points selected from each of the eight other areas of the checklist to give a cumulative total.
We have gained Built Green ratings in Bronze (1 project), Silver (5 projects), Gold (2 projects), and the highest rating, Platinum (20 projects). A total of 28 homes have been certified to October 2019!
Learn More About Built Green
The following links contain more information about Built Green ratings and how they are calculated. In addition, we have been privileged to have Morris DiGiovanni, CEA of EnerSave Consulting Services write a letter of acclamation for our company and our efforts to create an energy efficient product for the Okanagan market.
Energy Efficiency & Upgrade Options
Building an environmentally friendly home cannot only save you money over time, but also helps save the environment. But keep in mind, incorporating green features into your home early is critical to its success. Here are the ways we can construct your energy efficient home from the ground up.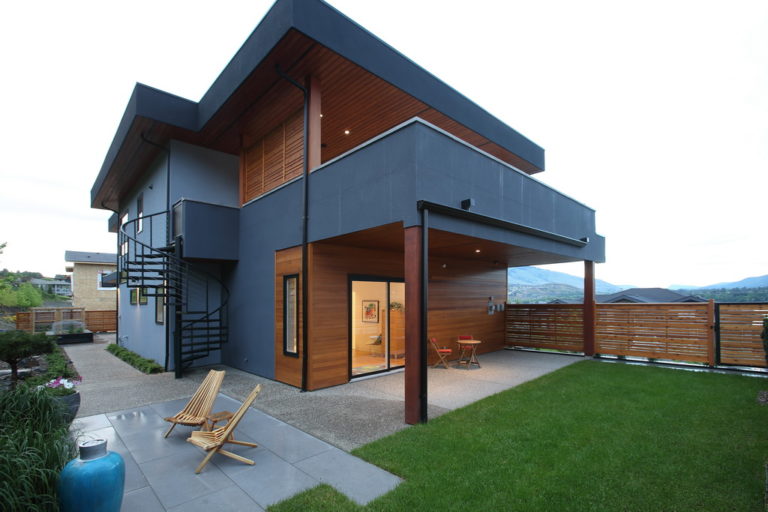 Home Orientation
To reduce energy loads, it's important to design and position the house in such a way as to minimize exposure to the hot sun while taking advantage of cooling breezes. By having large overhangs and covered decks, it can help keep the home cooler. Good window placement can increase natural light while reducing the need for electric lighting.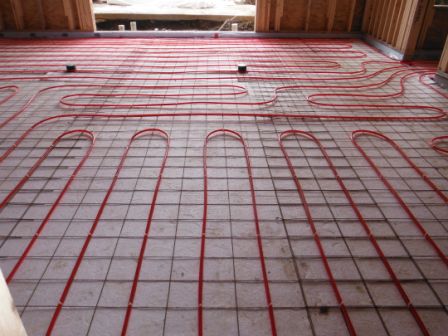 Mechanical and Water Systems
Mechanical and Water Systems One of the most important things you can do to make your home more green is to carefully consider your choice of heating and cooling equipment. The heating/air conditioning system should be built and installed with the highest SEER (Seasonal Energy Efficiency Ratio) rating possible. Consider installing tankless and "point of use" water heating systems. These systems do away with the traditional standing hot water tanks and heat water more efficiently for the home. They are also more cost effective.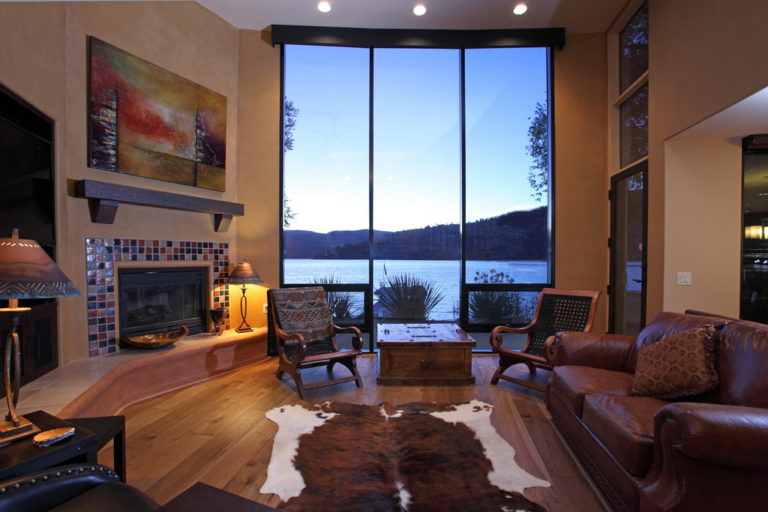 Windows and Doors
Windows help make the home beautiful, but they can also waste a lot of energy if they let in heat in the summer and cold in the winter, and drafts anytime. To get more energy efficient windows, select ones with good insulation values. Some have special coatings that can help repel heat. Others are double or triple-paned, which helps insulation. Choose windows that are argon-filled, which provide better insulation than air. Even window frames can affect how efficient they are. For example, aluminum frames typically provide the lowest insulation level. Wood, vinyl, and fiberglass are better. When it comes to doors, make sure they have a tight fit and use excellent weather stripping. Some new door frames include a magnetic strip that creates a tighter seal and reduces the amount of air that leaks out. Some of the best core materials for doors include fiberglass and foam.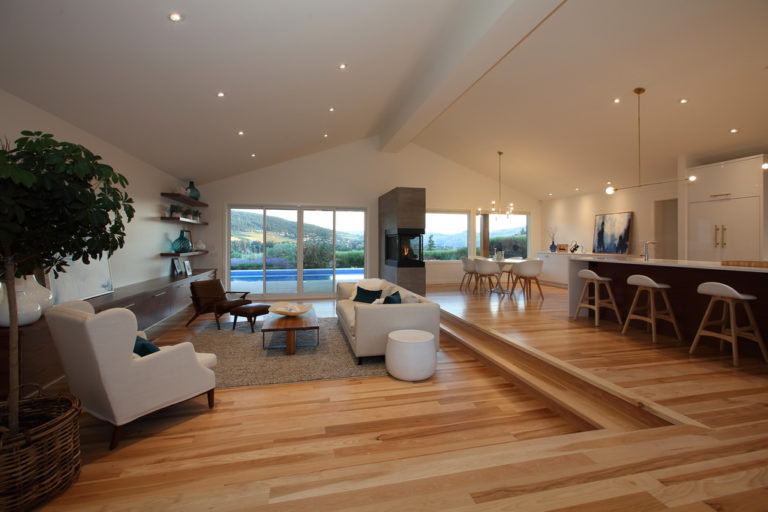 Building Materials
Choose to use "earth-friendly" products and building materials whenever possible. Typically these include products made with recycled content, that conserve natural resources, that avoid toxic emissions, and which are rapidly renewable, such as bamboo, cork and straw.
Contact Keith Construction for a Consultation
We enjoyed working with the whole team throughout the process and were exceedingly happy with the final outcome. We first hired Keith Construction in 2013 to build our summer home in Coldstream BC.  The design, estimating and construction phases all went very well.  We enjoyed working with the whole team throughout the process and were exceedingly happy with the final outcome.  The team...
Kidd
We could not be happier in our new home. We could not be happier in our new home. While this was not our first custom build, it certainly was the most enjoyable as we were involved throughout the process. We brought our ideas and budget, and their drafstsperson was able to come up with the design we were looking for. We found every trade to be experienced and very professional craftsmen...
Keech
He always provided creative suggestions and good ideas when we had difficult decisions to make After many years of planning our retirement home, we chose Keith Construction to put those plans on paper and to construct the home of our dreams. From the inception of our house design through the construction phase, our experience with Keith Construction has been nothing but positive. The staff ...
Hemrick
They listened carefully to our ideas and they were diligent in providing workable solutions. In 2016 we engaged Keith Construction to create a new outdoor living and entertainment space at our home. Their professional, knowledgeable and helpful staff guided us through all the stages of the project, including discussion of our requirements, creation of detailed computer models, cost estimation...
Herring
We were in good hands! It was a great experience working with Keith Construction's wonderful team. They are very approachable and answered any and all questions we had. Being the second time we had built a house, it was a very different experience than our first. We were far more involved, which was great as we learned a lot and were a part of the entire process. We really enjoyed it! We...
St. Hilaire
You always hear about the horror stories from others when building a new home, but this is not one of them.   Being this was my dream home and first experience with a build, I wanted a contractor  I could trust, that would complete the project with quality and value in mind.  From the early stages of design through project completion, I felt I was in good hands with Keith Construction....
Spitzmacher
Our experience with Keith Construction, their staff and subcontractors can be summed up as "OUTSTANDING". From the concept of our major renovation to the finished project Keith Construction demonstrated their ability and depth to work with us to achieve what we envisioned to be our perfect dream home. Thank you Keith Construction!
Ward
Approaching every situation with a pleasant and professional demeanor We are very pleased to offer a letter of recommendation for Keith Construction. No one at the original groundbreaking ceremony February 2014 believed that just over eight months later October 2014, that our home had gone through such a total transformation. The entire Keith Construction crew and their subcontractors were...
Allen
Frequently Asked Questions
What is meant by "Built Green" when building a new home?
+
Built Green Canada began in 2003, and is a national organization that works with builders to create and maintain responsible sustainability practices. Built Green homes adhere to a number of environmental and sustainable standards, which we can discuss during your initial consultation.
What energy efficient options are offered when building a custom home?
+
We are Built Green builders and adhere to the highest standards of environmentalism and sustainability. We know many different ways to create energy efficiency in our homes, including building envelope options, house positioning, efficient mechanical and water systems, window and door construction, and earth-friendly building materials.
Do you use any renewable or recylced materials when building custom homes?
+
Yes, we commit to using earth-friendly materials and sustainable practices wherever possible. Some of our building materials contain recycled content, and many conserve natural resources, avoid toxic emissions, and are rapidly renewable. These include bamboo, cork, and straw.
What green renovations will improve the efficiency of my house?
+
We offer many renovation and upgrade types that can improve the efficiency of your home. From new windows and doors to Energy Star appliances, we can make the most cost-effective recommendations for your situation.