Custom Home Builder
As a custom home builder with over 30 years of experience, we have the experience and proficiency to build some of the best homes in the Okanagan. We work closely with you to design and construct your perfect home, meet your standards, and stick to your budget. With rigorous attention to construction standards, we make your dream home a reality. 
What Is A Custom Home?
A custom home builder works with the client to design a home that specifically meets their wants and needs. For you, this means we meet one-on-one to discover exactly what you want from your home.
Some people think a custom home means they get to pick from premade layouts, or they get to choose from preselected finishes. Though that may be a personalized home, it's not a custom home. A custom home is completely unique, designed precisely for you and exactly to your specifications.
When building a custom home, we work with you to analyze your property characteristics, neighbourhood requirements, and personal specifications to create a one-of-a-kind home that no one else has. A custom home is a true representation of your personality and lifestyle.
Our number one goal is always to build a custom home that both you and our team can be proud of. We guarantee and warranty our work, providing you with added peace of mind. Call us today for a free custom home consultation.
Custom Home Elements
Some clients care deeply about layout and landscaping; others focus on finishings and features. Our experienced team works hard to understand exactly what you want and guide you through decisions you might not be sure about. A custom home can be just about anything to anyone, but here are the most common elements we see with our clients.
Everyone's life is just a little bit different, which is why your home should represent you exactly. Call us today to discuss your custom home dream.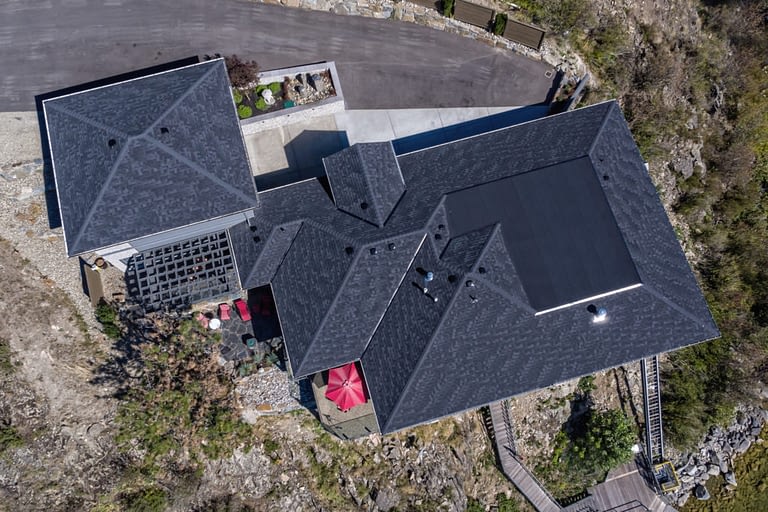 Size
Your lot, if you have one, and lifestyle help inform the size of your property. We work with you to decide on a number of guest rooms, bedrooms, and bonus rooms. We show you the difference between a flat layout or multi-story layout, and take into consideration elements such as outbuildings and garages.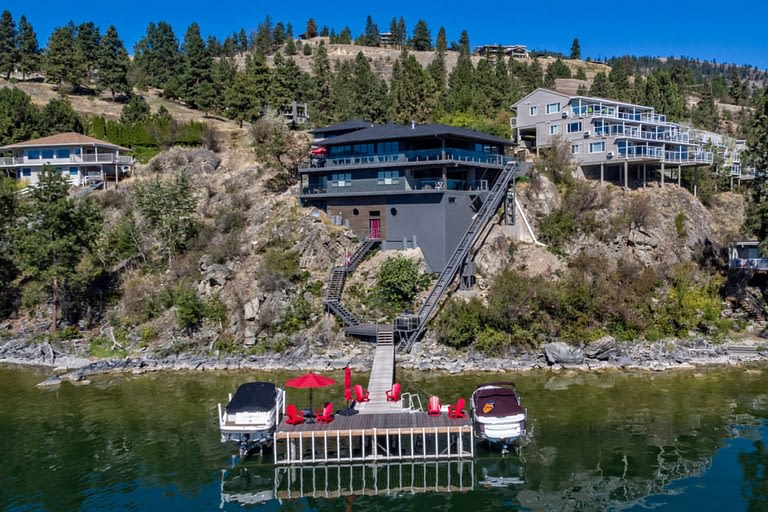 Lifestyle Requirements
Any number of lifestyle aspects can affect your custom home design. Mobility issues may require ramps, wide doorways, or interior lifts. An active sports lifestyle could mean a mudroom transition and extra laundry room. Whatever your specific needs, we take them into account when designing your home.
Layout
Determining how many bedrooms and where they're placed or if the kitchen runs open-concept into the living room are some of the most critical elements of a custom home build. We take legal requirements, permits, and good design practices into account as we help you design the perfect layout.
Special Features
Today's modern homes can come with a dizzying array of features. If you're set on heated floors, smart home integration, interior fireplaces, built-ins, or even a home gym or spa. Our experienced team is happy to discuss the latest in custom home features to help you decide which appeal to you the most.
Contact Keith Construction for a Consultation
We enjoyed working with the whole team throughout the process and were exceedingly happy with the final outcome. We first hired Keith Construction in 2013 to build our summer home in Coldstream BC.  The design, estimating and construction phases all went very well.  We enjoyed working with the whole team throughout the process and were exceedingly happy with the final outcome.  The team...
Kidd
We could not be happier in our new home. We could not be happier in our new home. While this was not our first custom build, it certainly was the most enjoyable as we were involved throughout the process. We brought our ideas and budget, and their drafstsperson was able to come up with the design we were looking for. We found every trade to be experienced and very professional craftsmen...
Keech
He always provided creative suggestions and good ideas when we had difficult decisions to make After many years of planning our retirement home, we chose Keith Construction to put those plans on paper and to construct the home of our dreams. From the inception of our house design through the construction phase, our experience with Keith Construction has been nothing but positive. The staff ...
Hemrick
They listened carefully to our ideas and they were diligent in providing workable solutions. In 2016 we engaged Keith Construction to create a new outdoor living and entertainment space at our home. Their professional, knowledgeable and helpful staff guided us through all the stages of the project, including discussion of our requirements, creation of detailed computer models, cost estimation...
Herring
We were in good hands! It was a great experience working with Keith Construction's wonderful team. They are very approachable and answered any and all questions we had. Being the second time we had built a house, it was a very different experience than our first. We were far more involved, which was great as we learned a lot and were a part of the entire process. We really enjoyed it! We...
St. Hilaire
You always hear about the horror stories from others when building a new home, but this is not one of them.   Being this was my dream home and first experience with a build, I wanted a contractor  I could trust, that would complete the project with quality and value in mind.  From the early stages of design through project completion, I felt I was in good hands with Keith Construction....
Spitzmacher
Our experience with Keith Construction, their staff and subcontractors can be summed up as "OUTSTANDING". From the concept of our major renovation to the finished project Keith Construction demonstrated their ability and depth to work with us to achieve what we envisioned to be our perfect dream home. Thank you Keith Construction!
Ward
Approaching every situation with a pleasant and professional demeanor We are very pleased to offer a letter of recommendation for Keith Construction. No one at the original groundbreaking ceremony February 2014 believed that just over eight months later October 2014, that our home had gone through such a total transformation. The entire Keith Construction crew and their subcontractors were...
Allen
Frequently Asked Questions
How long does it take to build a custom home in Vernon?
+
The time frame for building a new home varies depending on property features, type of home, and whether plans are already created and up to code. Some homes can be done in as little as six months, but others may take longer. We discuss all scheduling constraints and allowances ahead of time and work with you to create a workable schedule.
What energy efficient options are offered when building a custom home?
+
We are Built Green builders and adhere to the highest standards of environmentalism and sustainability. We know many different ways to create energy efficiency in our homes, including building envelope options, house positioning, efficient mechanical and water systems, window and door construction, and earth-friendly building materials.
Do you use any renewable or recylced materials when building custom homes?
+
Yes, we commit to using earth-friendly materials and sustainable practices wherever possible. Some of our building materials contain recycled content, and many conserve natural resources, avoid toxic emissions, and are rapidly renewable. These include bamboo, cork, and straw.